Closed Saturday through Monday, May 28 - 30
in observance of Memorial Day.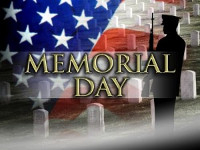 Museum Passes
Library membership includes use of our family museum passes. Reservation is required (call the library for details).
Local Newspapers Digital Archive
Gardening Programs
Master gardener Ron Vincent will present two free programs at Goodall Library in the coming weeks:
Tuesday, June 7

- Container Gardening

Tuesday, June 28

- Soil Testing and Composting
Programs begin at 6:00 PM.
Private Garden Tour
Saturday, June 11 at 2:00
> Strawbery Banke Museum, Portsmouth, NH
Erik Wochholz, Curator of Historic Landscapes will take you through centuries of use of botanicals as medicine as you explore these historic gardens.
There is no charge for the event; free-will donations will be gratefully accepted (all proceeds benefit the library).
Registration is required (call us at 324-4714), and you must be a Goodall Library card holder. Read more...
National Preparedness Movement
May 1 - 31: Goodall Library will participate in America's PrepareATHON!, a grassroots campaign for action to increase individual and community preparedness and resilience.
Visit the library and enter your name for a FREE drawing to win an emergency kit, a first aid kit, or a tool kit for your vehicle.
Various literature on what to do in an emergency will also be available at the library. Read more...
Library Hours
Closed Saturday through Monday, May 28 - 30 in observance of Memorial Day.
Regular Hours:
10–8 Monday—Thursday
10–5 Friday
10–4 Saturday
Feeding Maine: Photo Exhibit

Goodall Library will exhibit the photo essay Feeding Maine: Growing Access to Good Food from May 9 to May 28, featuring photographs by Brendan Bullock, and captions by Annie Avilés. The exhibit shows local efforts across Maine toward improved food access. Read more...
Coloring for Adults
Monday, June 13 at 6:00 PM in the Thornburg Room
Join us for Coloring Calm, Goodall Library's coloring workshop. Supplies will be provided (or you can bring your own). Color in a relaxing, group setting with soft music and light refreshments; a focused and meditative activity with many positive benefits, mental and physical.
Board Members Wanted

Do you believe that a public library is vital to the health and well-being of the community?
Are you passionate about learning, committed to equality, fairness and transparency, and willing to work with others to achieve goals?
The library Board of Trustees is looking for you! Read more...
Library Location
Corner of Main and Elm Streets in downtown Sanford. Parking and entrance on Elm St.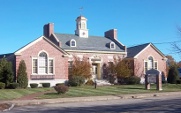 Top of Page | Last update: 19 May 2016